Kona Deep Sea Fishing with Hawaii Fishing Guide
Captain Dale Leverone
Growing up in Miami, Captain Dale began perfecting his fishing skills as a fisherman in early childhood. He has fished professionally from Florida to Alaska, Cabo San Lucas to Australia, finally settling in Kona Hawaii. Captain Dale Leverone has been the owner/operator of Sea Strike for over 30 years. He holds several IGFA state and world records. As the owner/ operator of the Sea Strike, he has won many tournaments including the prestigious Hawaiian International Billfish Tournament (HIBT) and Pro Am. Captain Dale Leverone and the charter boat Sea Strike have been featured on "Lets Go Fishing" with Mike Sakamoto, "ESPN", and in "Marlin Magazine", "Saltwater Sportsman", has acquired multiple state records, currently listed in "Hawaii Fishing News" and many more.
Like father, like son, 1st mate Jack Leverone has spent his entire youth honing his fishing skills in Kona. It has been his goal to be a world-class fisherman since he could say the word "fish". One of his early goals was to catch a shark, and he caught a sand shark weighing approximately 100 pounds when he was 10. The shark was released at the end of the battle. Now at 21, Jack has accumulated numerous great fishing tales and several 'firsts' that many people never achieve in a lifetime, including an IGFA junior world record for the 547 lb. thresher shark that he caught in 2014. He has already accumulated much experience as a deckhand, at leadering and gaffing big fish, and is already mastering the art of filleting a fish. Jack has also gained experience as the captain of his 15′ Boston Whaler, aptly named The All Jacked Up.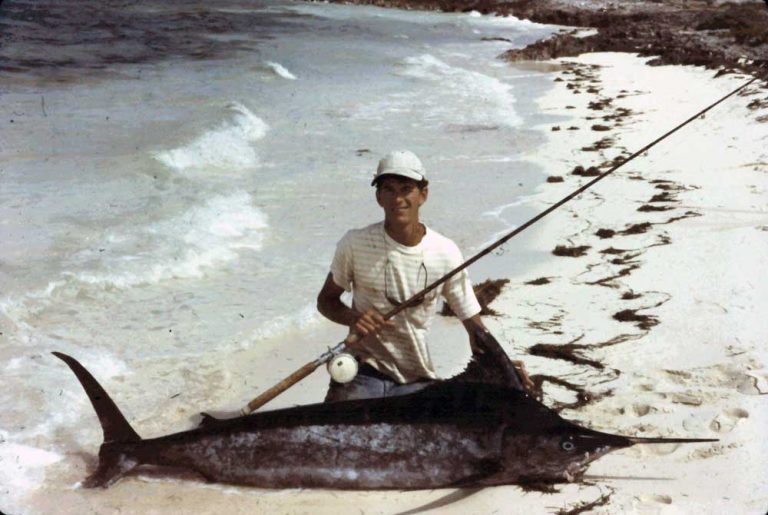 Whether you are a pro angler looking for a world record or new personal best, or you just want to take your family out for the experience of sport fishing off the Kona Coast, the Sea Strike is the right choice.