KONA DEEP SEA FISHING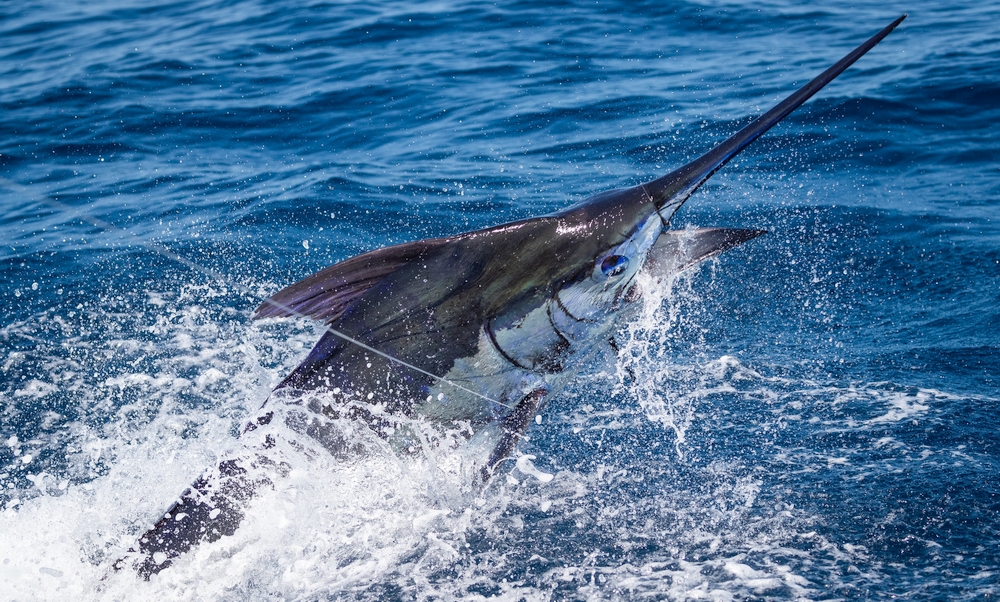 The island of Hawaii is one of the world's best marlin and big-game fishing destinations. The Big Island's Kona Coast is uniquely situated on the sheltered, leeward side of the island. This coast is protected from heavy seas and Pacific trade winds by mountains nearly 14,000 feet tall.
Nowhere else in the world is such successful big-game fishing found in such calm waters. Sea conditions off the Kona coast are typically calm and sunny, and the island's steep bottom puts big-game fishing just 1/4-mile offshore. Most of Kona's 1,000-pound marlin have been caught only 2 to 5 miles from shore!
Six species of billfish roam the Kona coast: blue marlin, black marlin, striped marlin, shortnose spearfish, Pacific sailfish, and broadbill swordfish.
Fishing styles vary depending on target fish and season. Marlin are caught on trolled lures or on live bait — typically using aku (skipjack tuna) between 2 and 20 pounds.
Boat speed, rigging techniques, depth of bait, and skirt color are some of the variables that we employ. Mahi mahi, spearfish and ono can hit at any time, with ono caught closest to shore.
Bottom fishing and night-time fishing for broadbill swordfish requires different techniques and gear. The Pacific blue marlin is our most prized and abundant game fish. Marlin season runs all year — summer is best, but striped marlin and spearfish make strong appearances throughout the year, along with black marlin and Pacific sailfish in other seasons. Kona also offers a wide variety of other game fish. There are several species of tuna, including yellowfin tuna over 200 pounds, albacore, bigeye, and skipjack tuna.
Ono (wahoo) and mahi mahi (dolphin/dorado) are caught any time of year and are exceptional fighting fish. Our friend Patty lived in Kona for many years until she found it necessary to move back to the West Coast. She visited Kona in the spring with her honey Chris to enjoy some Hawaiian sunshine and get in a little Kona deep sea fishing. Fishing's been great and Captain Dale was more than happy to get the couple out on the water. The last time we fished with Patty and Chris was on Lake Pyramid, just north of Reno. It was a high of 35 degrees, but luckily the trout weren't too cold to bite. Although fishing on Lake Pyramid in the winter was fun, (and resulted in some great fishing tales worthy of telling our grandchildren some day), springtime fishing in Kona is a far cry from winter fishing in Nevada, providing a warm, tropical breeze and calm waters. The mahi mahi were biting, and the Sea Strike came back to port with a nice catch.